Bed & Breakfast La Rochelle
Near the vieux-port
Partnership
La yole de Chris
So close to the old port of La Rochelle
Former shipowner's house completely rehabilitated,
Your first impression of our B&B, Entrehotes, may come as a surprise. From the outside the establishment looks a bit stern. Not to worry… In La Rochelle, the charm is to be found indoors.
Come a few steps inside. Follow the long hall done in lustrous metallic tones and behold the secret garden of Entrehotes.
La Rochelle bids you a warm welcome as do Sabine & Olivier. The doors open wide as they usher you into their B&B ideally located in the downtown area across from the greenery of Charruy Park.
The building, formerly home to a prosperous shipbuilder, has been thoroughly renovated. Its 5 rooms, whether charming or unusual all overlook or open onto the lovely private garden.
Each room is carefully decorated to create its own homey, restful atmosphere. For good measure, add a generous note of family cheer when you help yourself to the delicious breakfasts complete with tasty treats and high quality fresh provender. They'll put you in fine fettle for a day of delightful outings.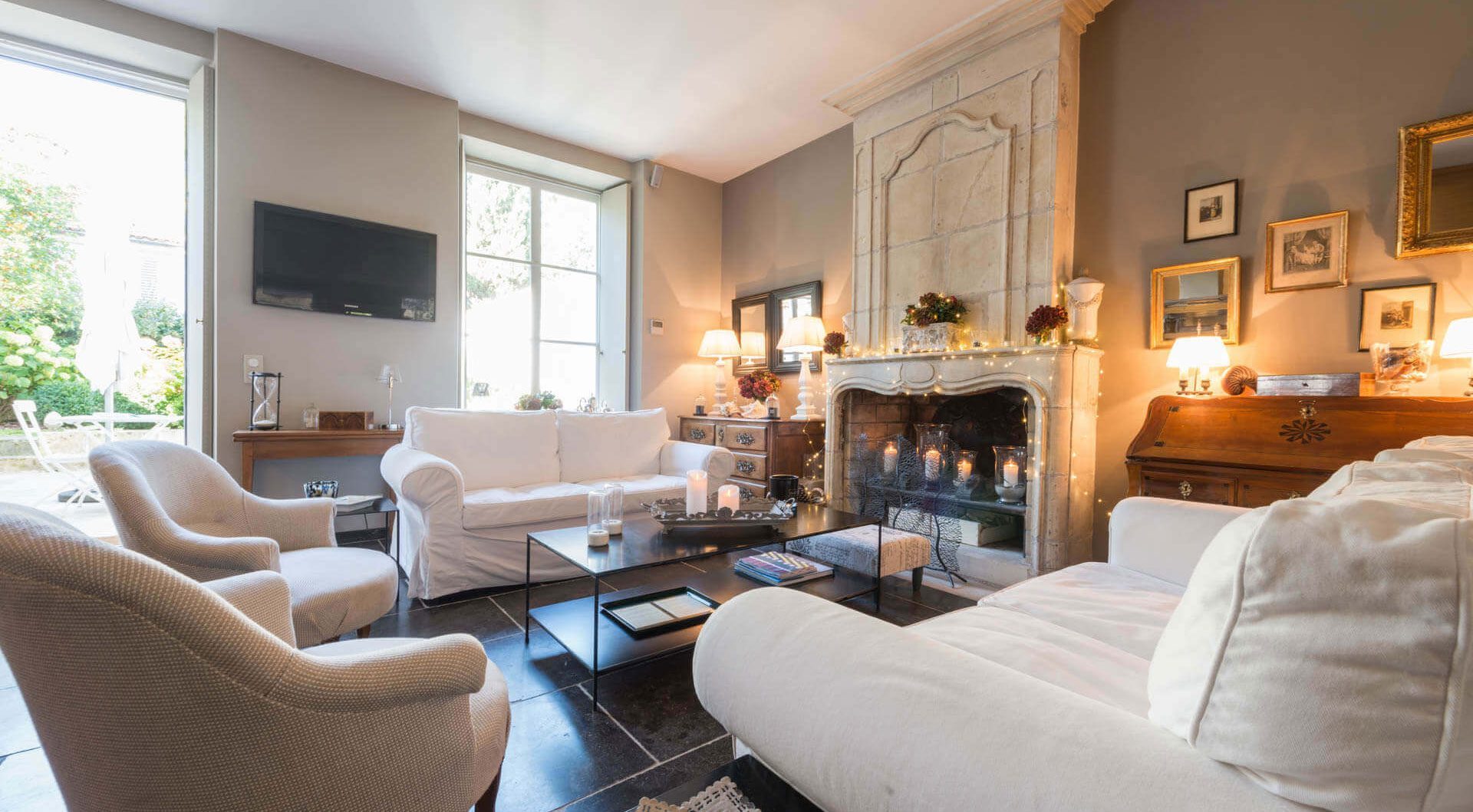 5 bright and quiet guest rooms. an ideal place to discover La Rochelle
All the rooms have been decorated with precision to create in each of them a warm and relaxing atmosphere. Add to that a dose of good humor at the privileged moment of breakfast, some delicacies, some fresh quality products and you will be in good shape to start a great day of getaways.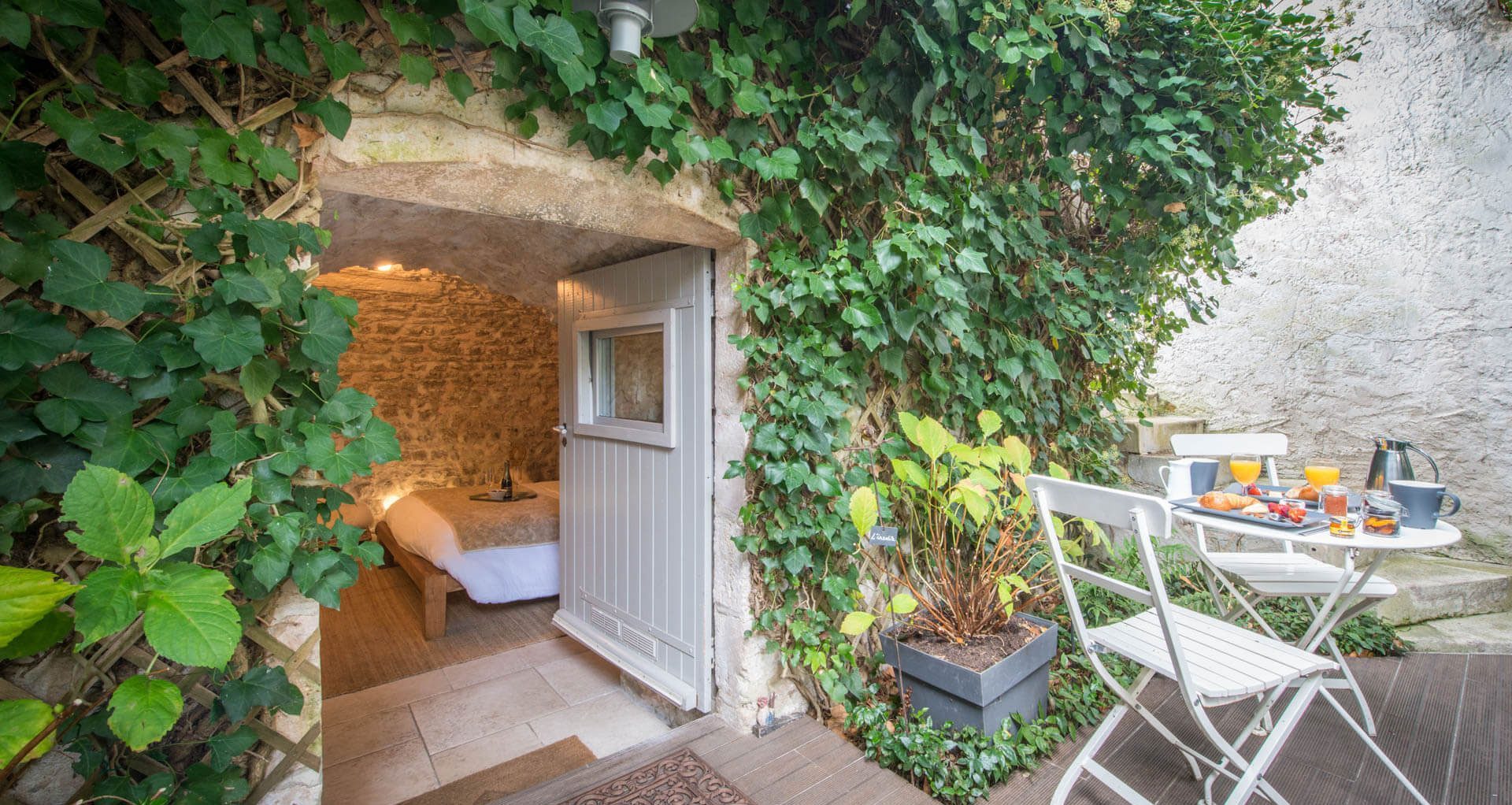 L'insolite Room
In an old cellar, a little love nest, with its entrance and its private terrace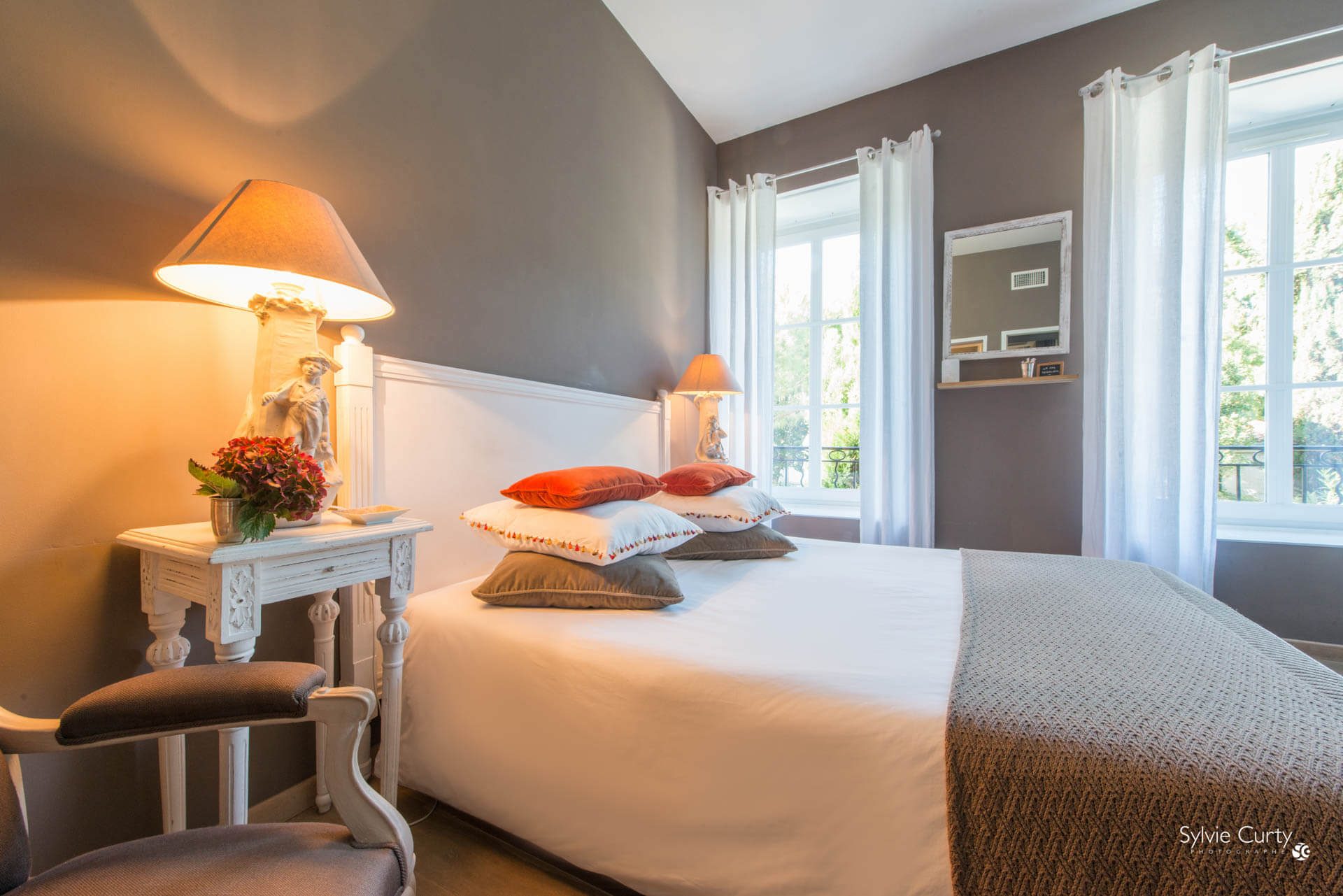 DUNE room
Very light wood furniture, which contrasts with the taupe of the walls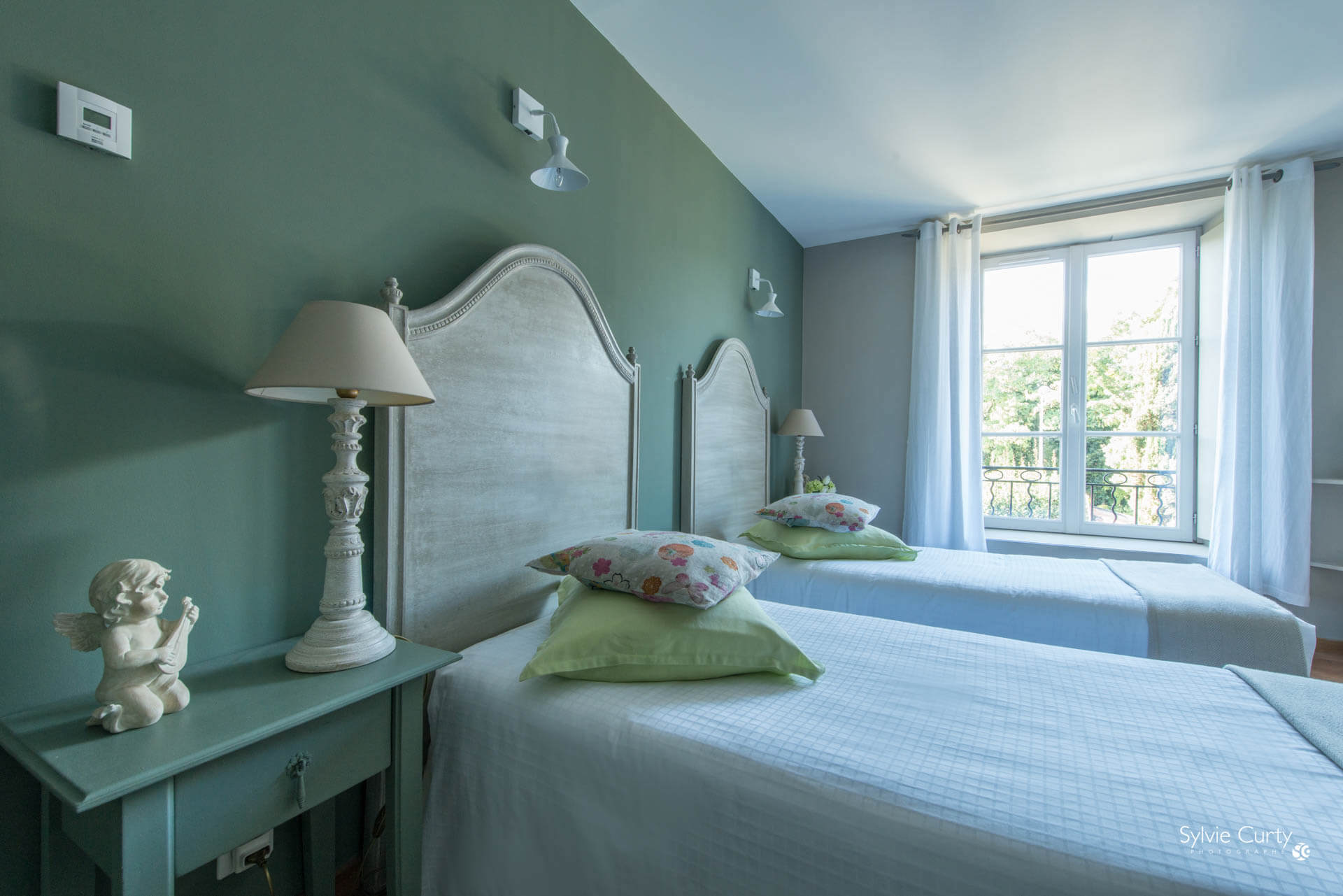 AQUA Room
A room in olive green tones that aspires to serenity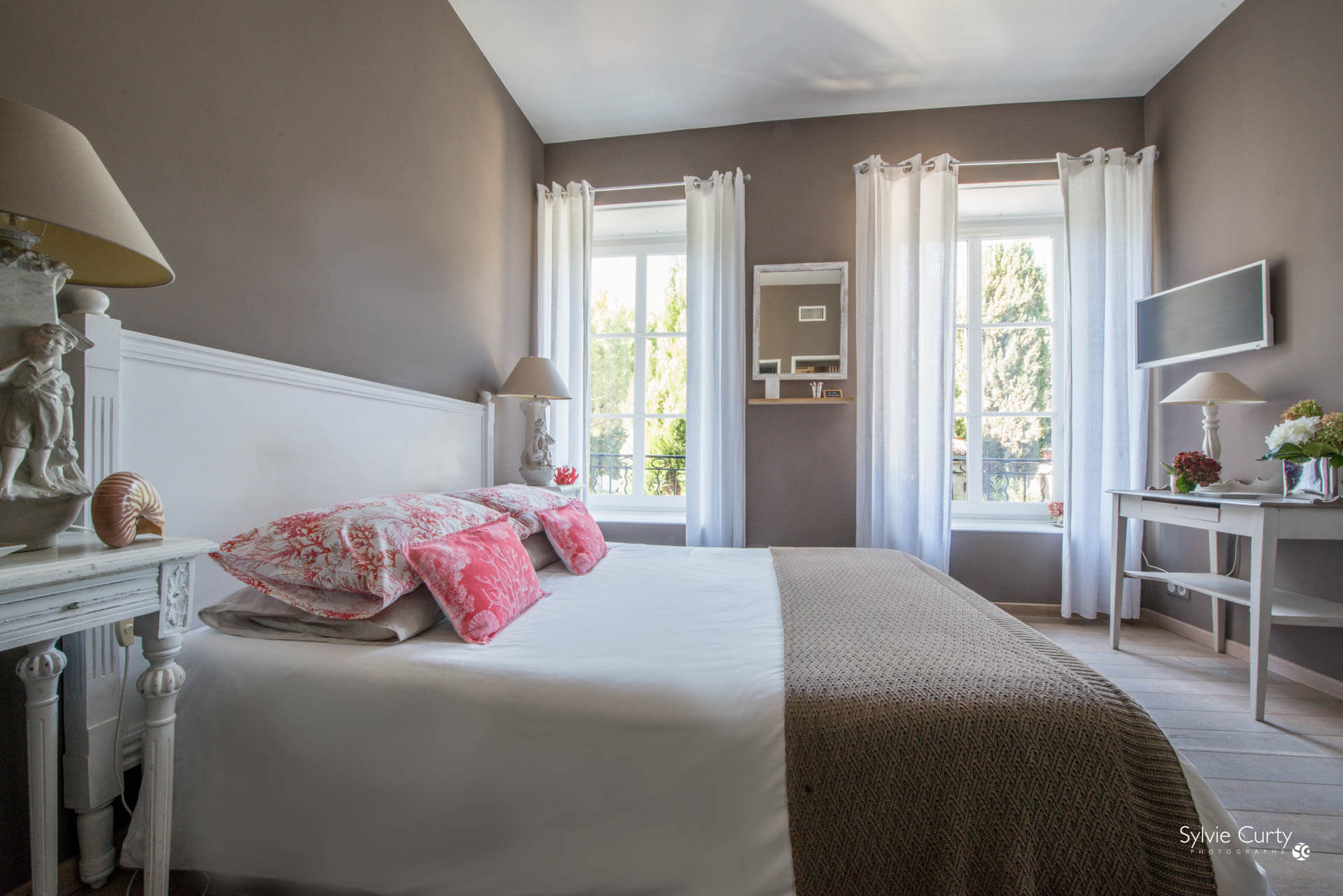 DIGUE room
Antique furniture and a little floral touch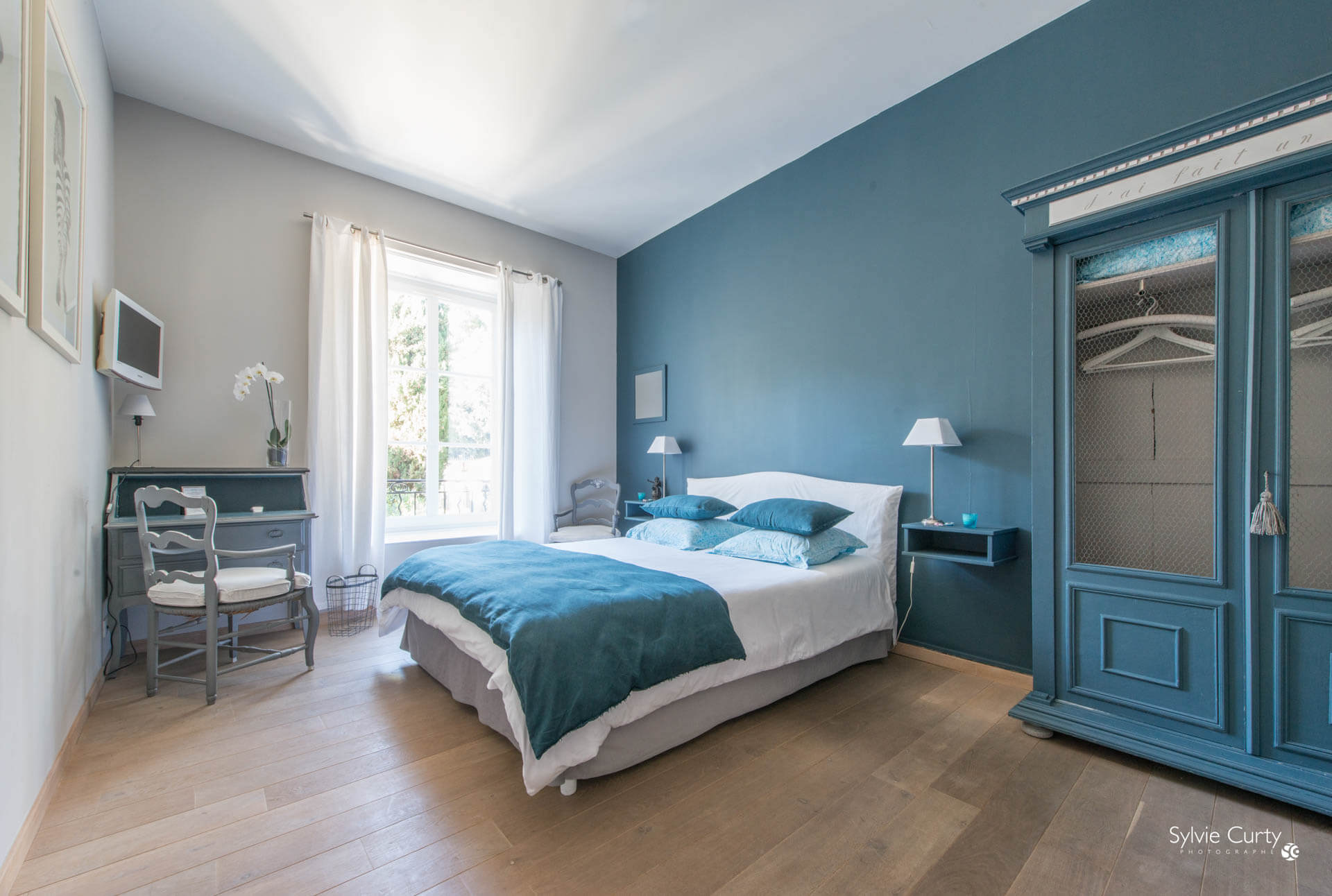 STONE room
The color of the ocean through the bedroom door
The pleasure of starting your Rochelaise day off right
Breakfast is served at small separate tables, either in the dining room or, in fine weather, on the terrace overlooking the English garden. It includes a fresh fruit juice, homemade jams, breads, pastries, cheeses, cereals, yogurts, dried fruits, fresh seasonal fruits…